AN OUR KID'S KAIAKO WILL...
Have a growth mindset and consider themselves an ākonga as well as a kaiako
Be committed to partnership with tangata whenua
Centre the wellbeing of tamariki, whānau, community and kaiako
Understand how tamariki learn through a foundation of pedagogical knowledge
Be passionate about supporting deeper learning for tamariki
Engage in whakawhanaungatanga/ professional relationships through reflection, voicing their views, and respecting the views of others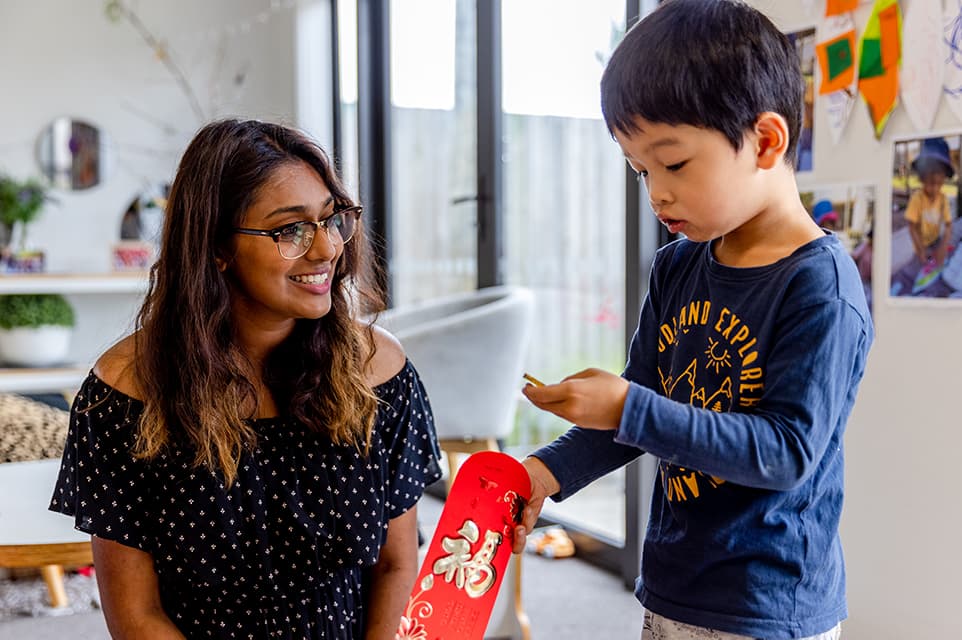 ĀHUA RANGATIRA~BONUS FEATURES
Love to sing, dance or play an instrument? Waiata and kanikani are great avenues for learning
Active on social media? We maintain strong relationships with our whānau through our Facebook pages.
Bilingual or multilingual? We celebrate and love learning about the languages and cultures present in our community.
THE OUR KIDS WHĀNAU WILL....
While we get to know each other;
Welcome you and share who we are before we ask you to do the same.
Support you through our induction process so you feel prepared, and can focus on building relationships with tamariki, kaiako and whānau.
Once you're a part of the team...
How are your barista skills? Practice the perfect brew with our espresso machine in the staff room.
As an ākonga, you will be part of our mentoring programme which is designed to support your professional growth.
We celebrate the things that matter; people! Birthdays, work anniversaries, and holidays are part of the Our Kids kaupapa.
Opportunities to be part of the wider Our Kids whānau, meet and interact with teachers from our other centres during events, professional development and through our private social media channels.
He aha te mea nui? He tangata, he tangata, he tangata.
What is the most important thing in the world? It is people, it is people, it is people -He whakatauki Māori (Māori proverb).