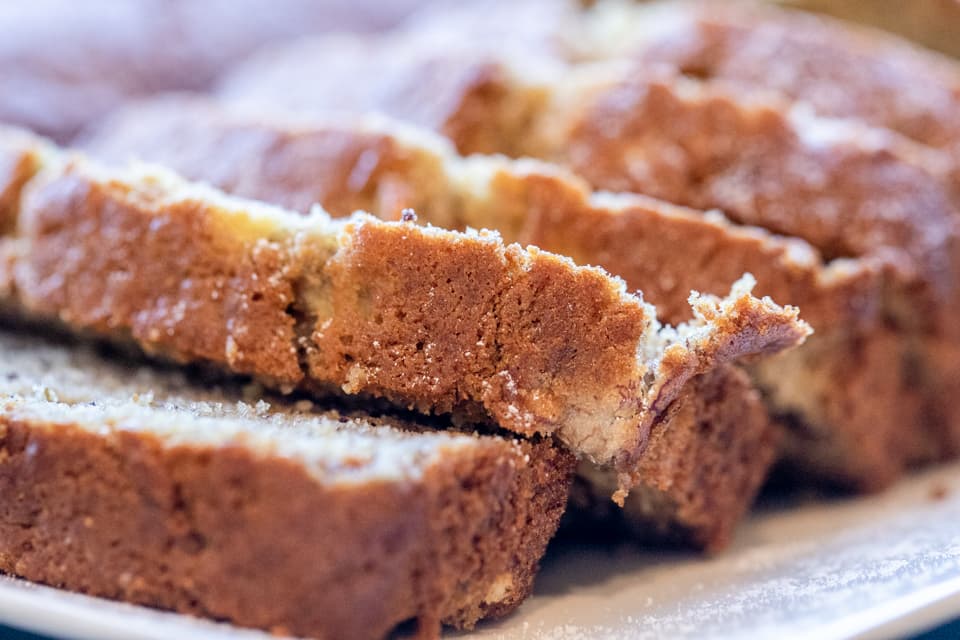 CLASSIC EASY BANANA LOAF
Banana loaf is something we make regularly at Our Kids Mataki Way. We never have leftovers, its a constant hit with the children. Its a great snack to make at home, for you or children.
This recipe makes two loafs, approximately 16 servings.
Ingredients:
125g Softened Butter
3/4 cup Castor Sugar
2 Eggs
Dash of Vanilla Essence
1 Cup Mashed Ripe Bananas
2 Tablespoons Hot Milk
1 3/4 Cup Plain Flour
1 Teaspoon Baking Soda
1 Teaspoon Baking Powder
A pinch of grated nutmeg (substitute with ground nutmeg)
A teaspoon of ground cinnamon
Instructions
Preheat oven to 180 degrees Celsius or 160 fan. Grease two loaf dishes approximately 12cm x 24cm. and line with baking paper.
To soften butter either put microwave for a short time, but be careful not to melt. Or leave butter out at room temperature till butter is soft to the touch.
Beat softened butter and sugar till pale creamy.
Add eggs one at a time, beating well after each addition.
Add mashed ripe bananas and a dash of vanilla to mix.
Heat the two tablespoons of milk in the microwave for a short time until hot, but avoid scalding. And then dissolve the baking soda in the hot milk. Then add to the mixture.
Finally fold flour, nutmeg, cinnamon and baking powder into the wet mix. Fold the flour not mix, this helps create a fluffy, light and airy to texture to your loaf.
Spoon into the prepared greased loaf dishes.
Place in oven for approximately 25 minutes or until a knife inserted into the centre comes out clean.
This recipe freezes well and is great addition to lunchboxes. Keep watching this space for our recipes, up next is our healthy lentil soup.
Have a look at our nutrition page to read about our meals at our centres in Glen Eden.
Chef at Our Kids Mataki Way
Talaat is a chef from Sydney, and has worked in numerous cities in Australia. Most recently he was head chef at Deco Titirangi. He is a father with two kids and currently the chef at our new Mataki Way centre.