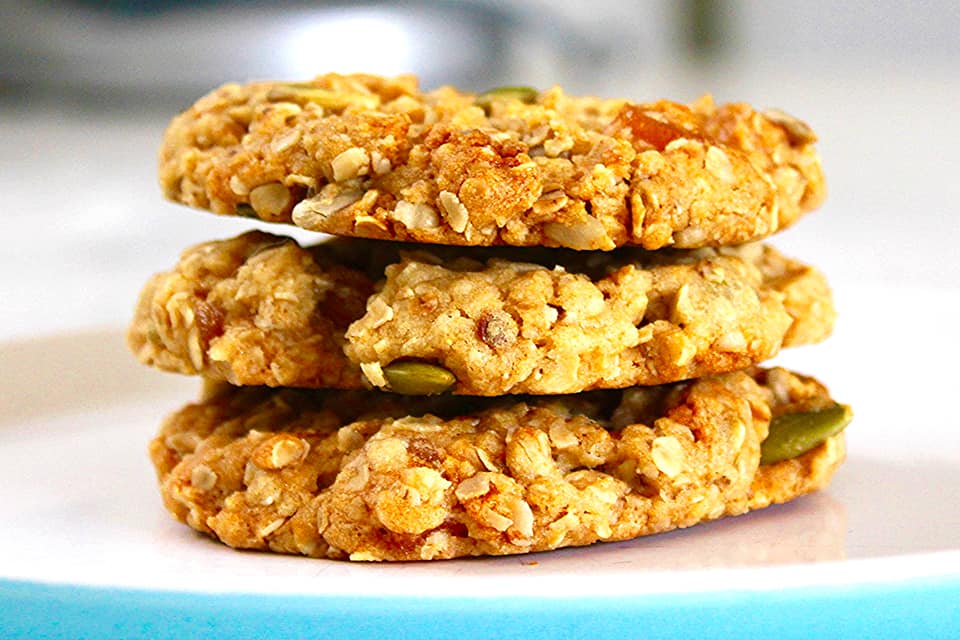 ANZAC BISCUITS
This is an easy fun recipe to do with your kids on ANZAC day. Have a read of Anita's post on making ANZAC Day meaningful for children for more ideas.
This recipe will make approximately 24 biscuits.
Ingredients:
1 Cup Rolled Oats
1 Cup Desiccated Coconut
1 Cup Baker's Flour
1/2 Cup Castor Sugar
1/2 Cup Brown Sugar
1/4 Cup Walnuts
125 Butter
3 Tablespoons Golden Syrup
1 Teaspoon Baking Soda
3 Tablespoons Boiling Water
Instructions
Preheat oven to 180 degrees Celsius or 160 fan. Line a baking tray with baking paper.
Combine in a bowl all dry ingredients.
In a small saucepan melt butter with the golden syrup over a low medium heat till mixture is well combined.
Dissolve baking soda in boiling water and add to the butter mixture in saucepan.
Mix wet ingredients with dry till well combined.
Roll mixture into small balls, and gently flatten. Place on the lined baking tray and bake for approximately 12 mins.
Biscuits should have a bit of colour, and slightly soft to the touch.
Place on a wire rack to cool afterwards, and the will firm up a bit.
Chef at Our Kids Mataki Way
Talaat is a chef from Sydney, and has worked in numerous cities in Australia. Most recently he was head chef at Deco Titirangi. He is a father with two kids and currently the chef at our new Mataki Way centre.