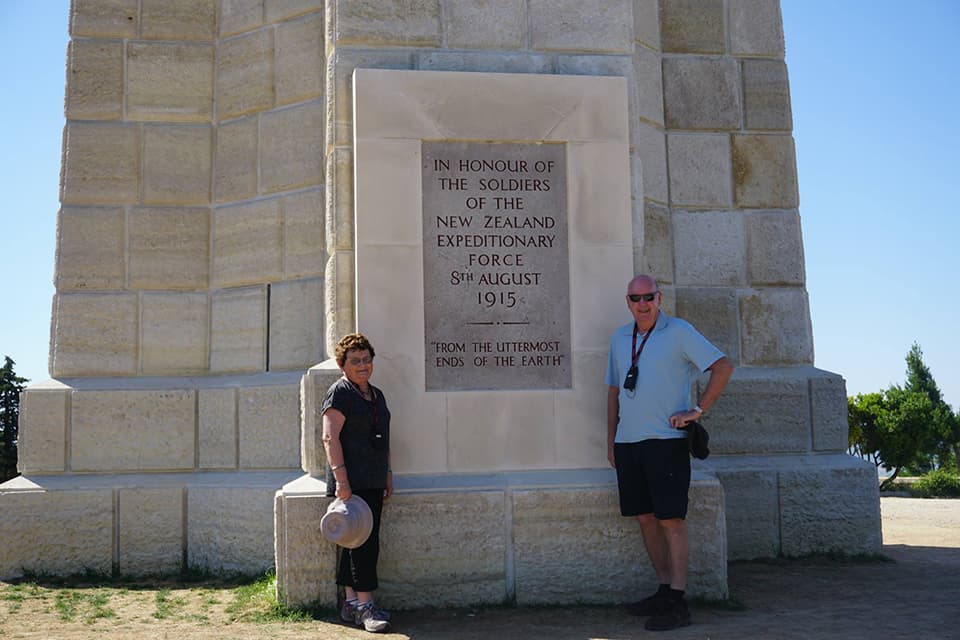 MAKING ANZAC DAY MEANINGFUL FOR YOUNG CHILDREN
ANZAC Day commemorates the landing of the Australian and New Zealand Army Corps (ANZAC) at Gallipoli, Turkey, during World War 1 in 1915. This event which is also observed in Australia remembers all New Zealanders and Australians who served their country in wars and conflicts.
With ANZAC Day approaching soon, it would be an opportune time to talk to your children about the importance of this day. Coronavirus is dominating our lives now and though public gatherings and festivities will not be allowed, we can still engage in interesting conversations with our children and make a small difference within our 'bubble'.
Each time a festival is celebrated at Our Kids, I have engaged in research and inquiry and have developed new understandings of how each culture celebrates festivals and how they could be made more meaningful for our young children. Anzac Day though has a special significance to me because of my visit to Gallipoli. The stories of the Gallipoli war really moved me, and I could understand the cost to New Zealand from the Great War. There were quite a few New Zealanders and Australians who travelled with us and I could see how much this visit meant to them. For example, one of the NZ travellers wanted to make sure he threw a stone for a friend in memory of his family member.
However, approaching this topic with younger children and toddlers can prove challenging. For children between zero and seven years the brain processes four billion bits of information per second. So, children need to be experiencing real life and sensory experiences that lock into the memory bank. Therefore, acknowledging ANZAC day for me, is about building young children's understanding of the traditions, facts and folklore of ANZAC Day and many real-life stories. It is about creating anniversaries that brings back these sensory memories.
Keeping Anzac Day authentic and simple
Focus on the collective pride of the country. Our New Zealand force was made up of volunteers from all walks of life. This was an ultimate example of our nation's pride and tenacity.
To recognize our history, the ability of the ANZACs to endure this battle for a whole 8 months was not a failure but was a victory in endurance, guts, and determination. The day we landed on the shore of Gallipoli was a day our identity was born.
The spirit of ANZAC through courage, mateship and sacrifice. It was a battle that brought two nations together and created a bond that will go down as one of the most patriotic mateships this world will ever see. You cannot argue with the strength of our ANZAC spirit.
Talk about the freedom we have, to feel safe because of their sacrifice.
Talk about caring for each other and the world as a whole.
Let them ask the questions, be open to their ideas on what they think it was about and guide them gently to the truth.
Have a moment of silence in honour of those who fought so hard for our freedom, holding hands as a family.
For older children, a dawn service may be appropriate or the city parade to see the collective pride of the community. You may want to discuss traditions such as the Last Post (a military bugle call, signifying the end of the day's activities), the laying of wreaths, and a reading of the Ode of Remembrance. (Not appropriate now due to Covid 19 situation)
Share your own family's experiences of the first world war. Talk about any relatives who may have been involved in the war effort. You may have historical artefacts such as diaries, letters, medals and uniforms that you could share.
War memorials are symbolic markers of war, loss and remembrance. You may want to view war memorials in your community with your children and see what the different memorials intend to convey, or look at language, texts and symbols that have been used.
Here are some recommended books:
ANZAC Ted - Belinda Landsberry
Written and illustrated for the youngest audience in mind, this book tells the story of a little boy's teddy bear that was passed down to him from his grandfather. Though he might look scary as he is battered, torn, missing an eye and an ear, he has got a great story to tell, for Anzac Ted went to war, keeping soldiers' company and giving them comfort. YouTube link below.
My Grandad Marches on Anzac Day - Catriona Hoy
A picture story about a little girl who has a grandad who marches in the ANZAC Day parades after having served in war. Though it is not a great quality video, there is a full reading of the book on YouTube.
Meet the ANZACS – Claire Saxby
Meet the Anzacs is an illustrated introduction to how the troops ended up in Gallipoli, with a focus on the united relationship between Australia and New Zealand.
Other ANZAC Day experiences
"Poppies" on CBeebies - Children's Remembrance Day 2 Minutes' Silence Alternative
This video can spark great conversations on why it is important to remember those who went to war.
Rosemary play dough for ANZAC day
You can have a conversation on why a Rosemary sprig is worn on ANZAC day. A Rosemary sprig was traditionally worn on ANZAC day as rosemary is an aromatic herb that grows wild all over Gallipoli and is a symbolic reminder of the landing. Rosemary has also long been used as a symbol of remembrance. Greek scholars wore it in their hair as the aroma is said to provoke memory.
Painting or drawing poppies
Provide poppies for art provocation to encourage children to sketch or paint poppies
Baking ANZAC Biscuits
Bake Anzac biscuits with your children. It has been claimed that Anzac biscuits were shipped to the soldiers during the war because the ingredients do not spoil easily, and the biscuits kept well during naval transportation. For older children to understand the original purpose you may want to have a real purpose for the Anzac biscuit that you are going to make. Ask them to share the attributes of the Anzac biscuits, from their own personal experience eating them. For example, if they need to be soft in the middle with a little crunch on the outside or need to have a golden appearance. These can be key elements that you can use each time you set out doing a batch and when taste testing your Anzac biscuits.
Bachelor of Education (Teaching) (ECE)
Anita has nearly 25 years of experience in early childhood education. She enjoys being in a mentoring role with teachers supporting them when embracing challenges within our every changing education landscape.
When she is not teaching she loves caring for indoor plants, watching movies and travelling.