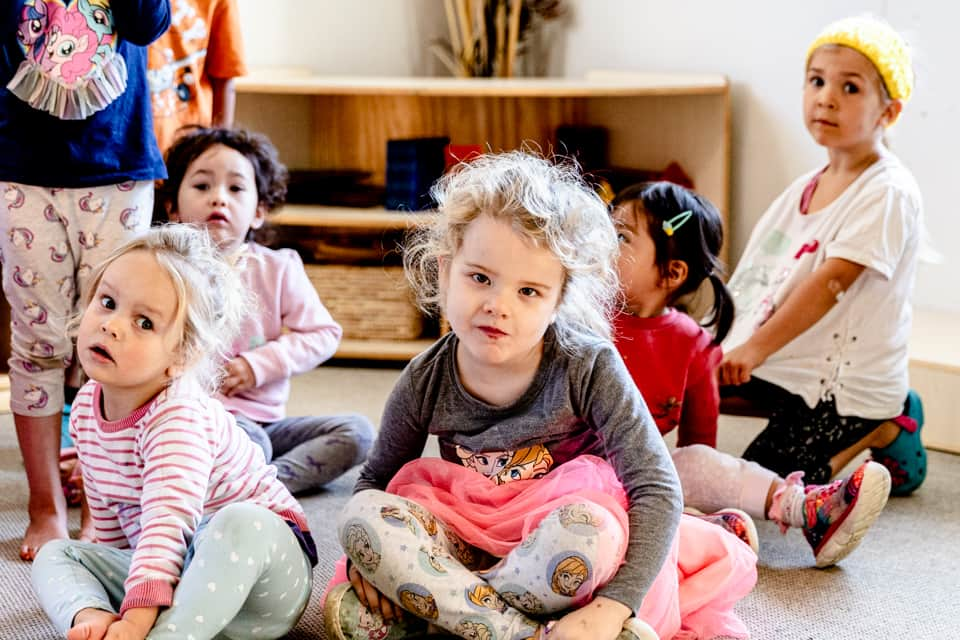 WHY IS TE REO MĀORI USED AT MY CHILD'S PRESCHOOL?
Te reo Māori holds unique status as the indigenous language of Aotearoa, New Zealand. It is also an official language of Aotearoa. The early childhood curriculum, Te Whāriki, is a bilingual and bicultural document which guides everything we do as kaiako (teachers) in early childhood in NZ. Te Whāriki recognises Māori as tangata whenua (people of this land) and states our roles as kaiako in protecting te reo Māori as it carries the culture of our tangata whenua.
Global Citizens from birth
When we use te reo Māori as a natural and integrated part of our day, we show tamariki (children) that it is important, but also normal to explore other languages, cultures and world views.
As modern citizens our tamariki are growing up in a global society where they are always surrounded by different cultures, languages and perspectives. Attitudes towards diversity and inclusion are developed in the early years of life, making the daily natural and joyful integration of te reo Māori an impactful and formative experience for our tamariki.
New cognitive pathways
Language acquisition research also shows that the early years are not only the period where languages are most quickly and easily learnt, there are also benefits to children's cognitive development through learning another language. Being bilingual changes how neurological structures function, for example bilingualism strengthens conflict management, as bilingual people are used to ignoring irrelevant information. When bilingual people speak studies show that both their languages are active in the brain, so based on context the speaker has to know which information is relevant and use that word.
Another cognitive strength I have noticed in bilingual and multi lingual tamariki, as well as in tamariki learning and using te reo Māori with me, is a greater metalinguistic awareness. This means they can talk about language. They can identify that there are two different languages being used and that two words can have the same meaning based on your knowledge.
Pathways to using te reo at home.
Some of our whānau, at Our Kids Glen Eden, have given feedback about wanting to use te reo at home to support their tamariki in their new language acquisition. I will provide some of our waiata (songs), kupu (words), and rerenga (phrases) with their translations. When thinking about which waiata, kupu and rerenga to include I asked our tamariki which kupu they know in te reo Māori. There were so many that I have decided to release some word lists and waiata in instalments. Hopefully this will give you time to practice or talk with your tamariki at home. For pronunciation support YouTube is a great tool, and some dictionary sites have an audio function where they read out the kupu so you can practice.
You can also always come and talk with us, we will support you as much as we can. Parents and whānau are also always welcome to attend our wā whāriki (mat times) which are twice a day at 9.30am and 2.30pm and always include waiata and te reo Māori. Karawhiua koutou, te reo is ours to learn and celebrate.
For translating words and pronunciation try maoridictionary.co.nz
Click here for our first words and song of the week.
Centre Manager at Our Kids Glen Eden & Onehunga
Emma Parangi has been an early childhood teacher for over a decade.
She is passionate about bicultural pedagogy and practice, and fostering connections to te taio (nature) with tamariki.