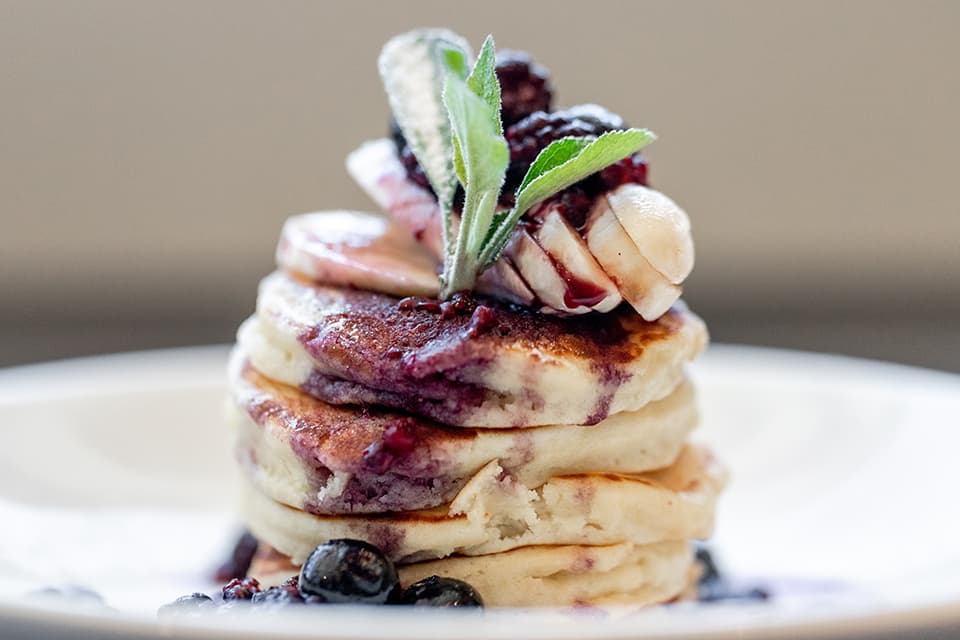 SIMPLE BLUEBERRY PANCAKES
An easy recipe we make at Our Kids Mataki Way. We usually make this as small pikelets and this recipe yields about 15, however you can make approximately 6-8 larger traditional sized pancakes. Pictured is blueberry pancakes however you can add your choice of flavouring, other fruits, chocolates berries, aproximately 100g. Great idea for mothers day this weekend!
Ingredients:
1 1/2 Cups Plain Flour
1 Tablespoon Baking Powder
2 Tablespoons Caster Sugar
1 Egg
1 Cup Milk
2 Tablespoons Melted Butter
1 Teaspoon Vanilla Essence
100g Blueberries or your choice, eg. berries, fruits, chocolate
Instructions
In a large bowl, combine flour, baking powder and sugar in a bowl.
Make a well in the middle and pour in egg, melted butter, milk and vanilla.
Whisk wet ingredients with dry till smooth.
Add in blueberries or your choice of flavouring.
Heat a lightly oiled pan on med/high heat.
Spoon or pour the batter in the pan, about a 1/4 cup for larger pancakes or less for pikelets.
Brown pancakes on both sides.
Serve hot, and spoon additional fruits to taste, pictured with bananas and fresh blueberries as well.
Have a look at our nutrition page to read about our meals at our Glen Eden centres.
Chef at Our Kids Mataki Way
Talaat is a chef from Sydney, and has worked in numerous cities in Australia. Most recently he was head chef at Deco Titirangi. He is a father with two kids and currently the chef at our new Mataki Way centre.