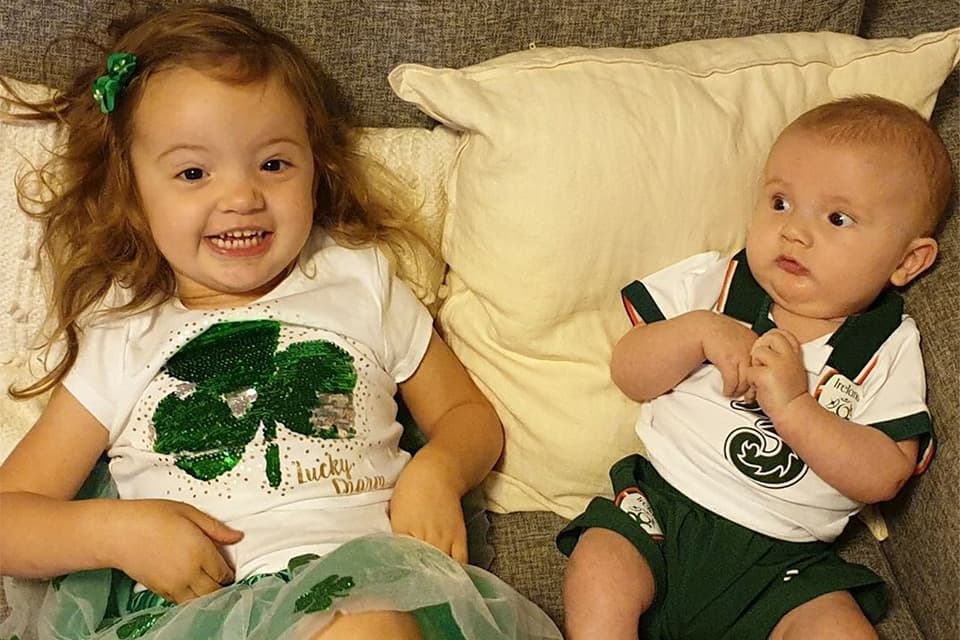 A PARENT'S PERSPECTIVE OF ST. PATRICK'S DAY
St. Patrick's Day is a cultural and religious celebration held on 17th of March, the traditional death date of St Patrick, the patron saint of Ireland. Many legends grew up around him—for example, that he drove the snakes out of Ireland and used the shamrock to explain the Trinity. Although St. Patrick's Day started out as a religious holiday, over time it has become more a celebration of Irish culture than a religious event.
St. Patrick's Day is a public holiday in Ireland and is one of the best days of the year. Every city, town and village have their own St. Patrick's Day parade which are attended by thousands of people and include bands, Irish dancers, cultural organisations etc. The streets, bars and restaurants are full of people celebrating all things Irish, with everyone dressed in green, wearing shamrocks and singing and dancing along with to the live bands who mainly play traditional Irish music.
Not everyone will know that in Ireland we have our own language called Gaeilge (pronounced Gwail-gah) which we all learn for 14 years all throughout primary and secondary school! More effort is made to use the Irish language during the week of St Patrick's Day which is Irish Language Week or "Seachtain na Gaeilge". During this week events are held throughout Ireland to promote the use of the Irish language.
St. Patrick's Day is celebrated in more countries than any other national festival. Since 2010, famous landmarks have been lit up in green on St Patrick's Day as part of Tourism Ireland's "Going Green for St Patrick's Day" initiative. The Sydney Opera House and the Sky Tower in Auckland were the first landmarks to participate and since then over 300 landmarks in fifty countries across the globe have gone green for St Patricks Day. Look out for the Sky Tower on Wednesday night!
Although both Poppy and Charlie were born here in New Zealand, I am Irish (and their Dad is English!) so we have tried our best to teach them about Irish culture and we attend the Auckland Irish Club every few weeks which they love as they get to run around and play with their friends and have lots of fun. They have a big celebration on St Patrick's Day at the Club with Irish dancers and musicians so we are looking forward to spending the afternoon there. I love celebrating St. Patrick's Day so we do some Irish themed arts and crafts and decorate our house with some Irish flags too. Poppy also visited Ireland for St. Patrick's Day in 2018 when she was 8 months old where she went to the parade with her Nana and Grandad and spent the day celebrating with her aunties and uncles and cousin Peter.
This year St. Patrick's Day will also be tinged with sadness as due to Covid19, we haven't seen my parents since November 2019 or the rest of our family in over 2 years. This will be the second year in a row that Ireland hasn't been able to celebrate St. Patrick's Day due to being in lockdown so we want to show all our family and friends how much we miss them by celebrating on their behalf this year. We're really grateful to everyone at Our Kids for celebrating with us.
"Lá Fhéile Pádraig sona daoibh "
Happy St. Patrick's Day to you all
Mum of Poppy aged 3 and a half and Charlie aged 16 months. Originally from Ireland but has lived in New Zealand for last 10 years with English husband, Scott.